Less Confusion,
More Clarity
You have the money, but are you being strategic with the money you're making?
Discover how to have clarity and be smarter with your profit with the Financially Smart Business book by Felicia Lee.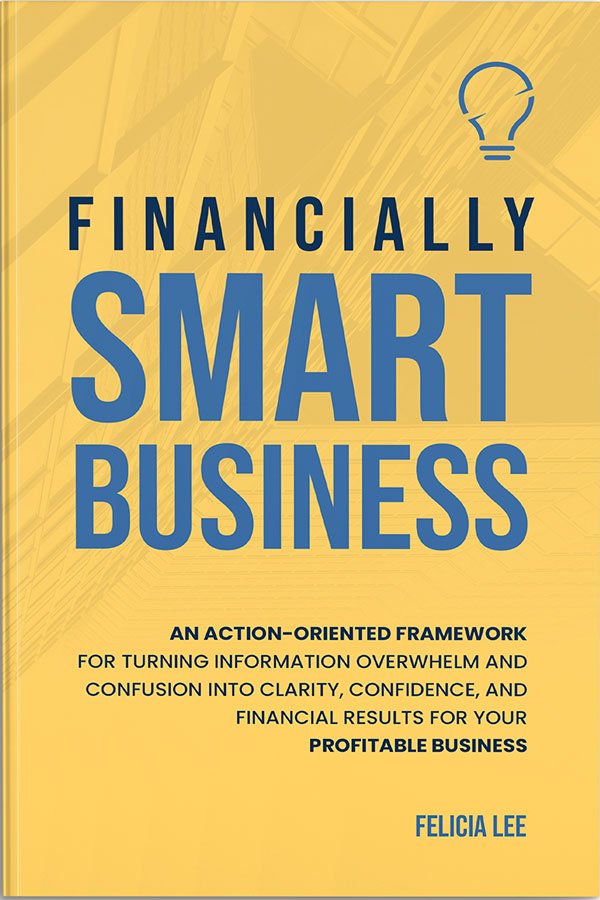 Am I Financially Okay?
You have worked hard over the last number of years, and finally, you are no longer in survival mode. Your business is doing well, and you're grateful that there is enough to pay yourself consistently and the balance in your bank account seems to be growing.
And yet, in the back of your mind, you're not completely sure if you understand all your finances.
You wonder if you are being strategic about the money you're making.
You may already have some advisors helping you with your taxes, investments, or insurance. However, none of them are talking to each other and you're left to figure out how to tie together all the advice you're given. But you were never taught how.
The Financially Smart Business book is what you need to get you to the next level.
About The Author
Felicia Lee
BASc, MBA, CFP®, CKA®, CLU, FEA, CEPA
Felicia helps business owners, incorporated professional and their families be strategic about their profit. Previously, she spent 6 years as a business coach to over 200 business owners who grossed between $200K – $5M. This gave her a front row seat to noticing how making money doesn't always translate to keeping the money.
Her engineering background trained her to analyze, evaluate, and create solutions, while her warm, coaching approach helps clients clarify and navigate to their big picture. She lives in beautiful Vancouver, BC with her husband, two teen daughters, and Cooper, their chill Havanese doggie.